Prostate Specific Antigen (PSA) antibody
Anti-PSA clone HAM18 has been validated on more than 20.000 tissue sections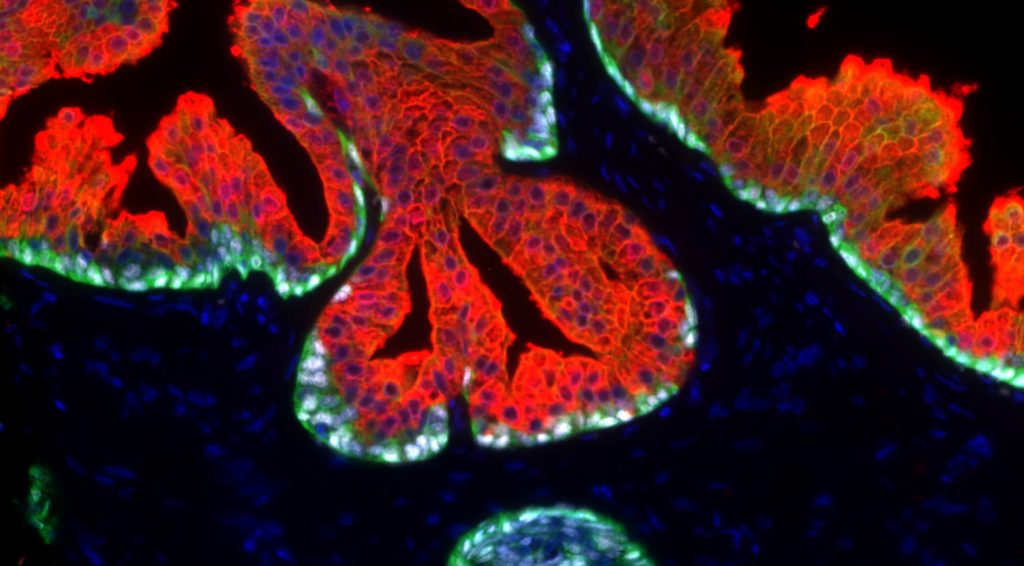 Anti-PSA clone HAM18 has been tested for sensitivity, specificity and prognostic significance on more than 20.000 tissues. HAM18 has been developed for detection of prostate specific antigen (PSA) in routine formalin-fixed paraffin-embedded prostate tissue specimen to be used in brightfield immunohistochemistry but also for multicolor immunofluorescence and stands for being the best validated anti-PSA clone. The data will be presented on PSA-antibody.com quite soon.
Prostate Cancer is the most common cancer in men and PSA is the most important target for management of patients diagnosed with prostate cancer. PSA is a protease exclusively produced in prostate epithelial cells and secreted into the seminal fluid. Moreover, PSA reaches the blood stream and PSA levels have been shown to be proportional to quantity of prostate epithelial cells. Therefore serum analysis has developed the most commonly used method to detect PSA for prostate cancer prevention and to monitor response to therapy. Moreover, PSA immunohistochemistry is an important and common method for routine pathological diagnosis since it allows analysis of cellular expression profiles in prostate cancer.
In diagnostic routine, PSA (HAM18) immunohistochemistry can be used in the following applications:
Carcinoma of unknown origin: Rule out origin from a prostate cancer.
Bladder tumor of male patients without unequivocal urothelial precursor lesion suggesting urothelial origin: Rule out origin from a prostate cancer.
Advanced high-grade prostate cancer with rather low serum PSA levels: Low PSA expression in poorly differentiated cancer suggest that serum PSA levels may "underestimate" total tumor mass of the patient.
Reference for clone HAM18:
Bonk S et al. Prognostic and diagnostic role of PSA immunohistochemistry: A tissue microarray study on 21,000 normal and cancerous tissues. Oncotarget 2019 (10): 5439-5453. https://doi.org/10.18632/oncotarget.27145